Days of Terror 2012 – Audio Interviews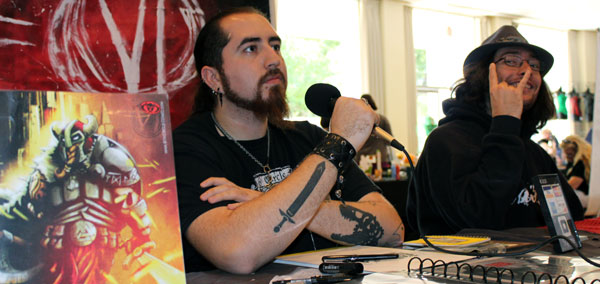 6th Circle
The guys from 6th Circle shared their amazing comic and humor with us, and a preview of their upcoming project NorseMan! They're based out of San Francisco and tell the story of a tattoo shop where insane things happen. Xander Kent illustrates 6th Circle while Jackson McBrayer writes. These guys are awesome and really have something special to share. Check out 6th Circle at 6thCircleComic.com and be sure to visit their production company We Doomed as well to keep up to date on all their projects, including 6th Circle!
6th Circle Interview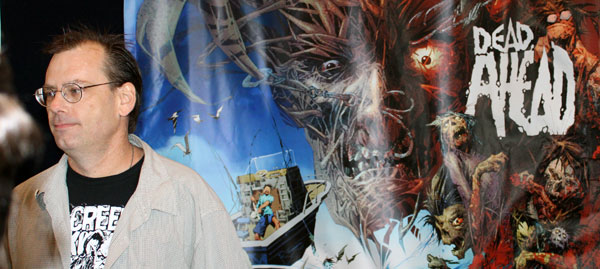 Dead Ahead
Dead Ahead Writer/Creator Mel Davis has practically done it all! His career in comics and multimedia is impressive and diverse. Mel was at Days of Terror sharing two of his projects, Dead Ahead & Creepy Kofy Movietime. We had a chance to read and review Dead Ahead on a recent Geek Life Podcast and were very impressed. Mel has penned an interesting story that takes a truly new take on the popular zombie apocalypse genre.
Dead Ahead Interview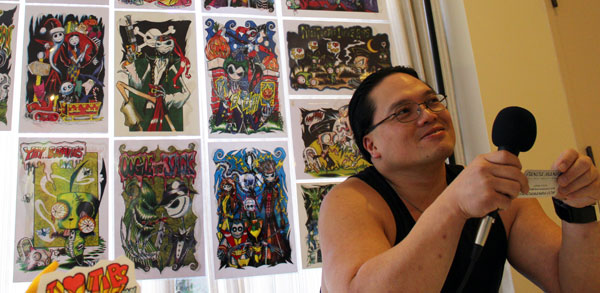 David Wong
We noticed David's booth from across the convention! His massive wall of gorgeous prints was quite a sight. Wong has been an exhibitor at conventions for over 30 years.  His table was full of big colorful renditions of many well known (and some not so well known) comics, movies and TV shows. While talking to us, he was deep into a Family Guy piece! If you see him around, make sure to pick up a print for yourself! Check out David's website DKwongArt.com and follow him on Twitter @ThatComicArtist!
David Wong Interview
comments powered by

Disqus